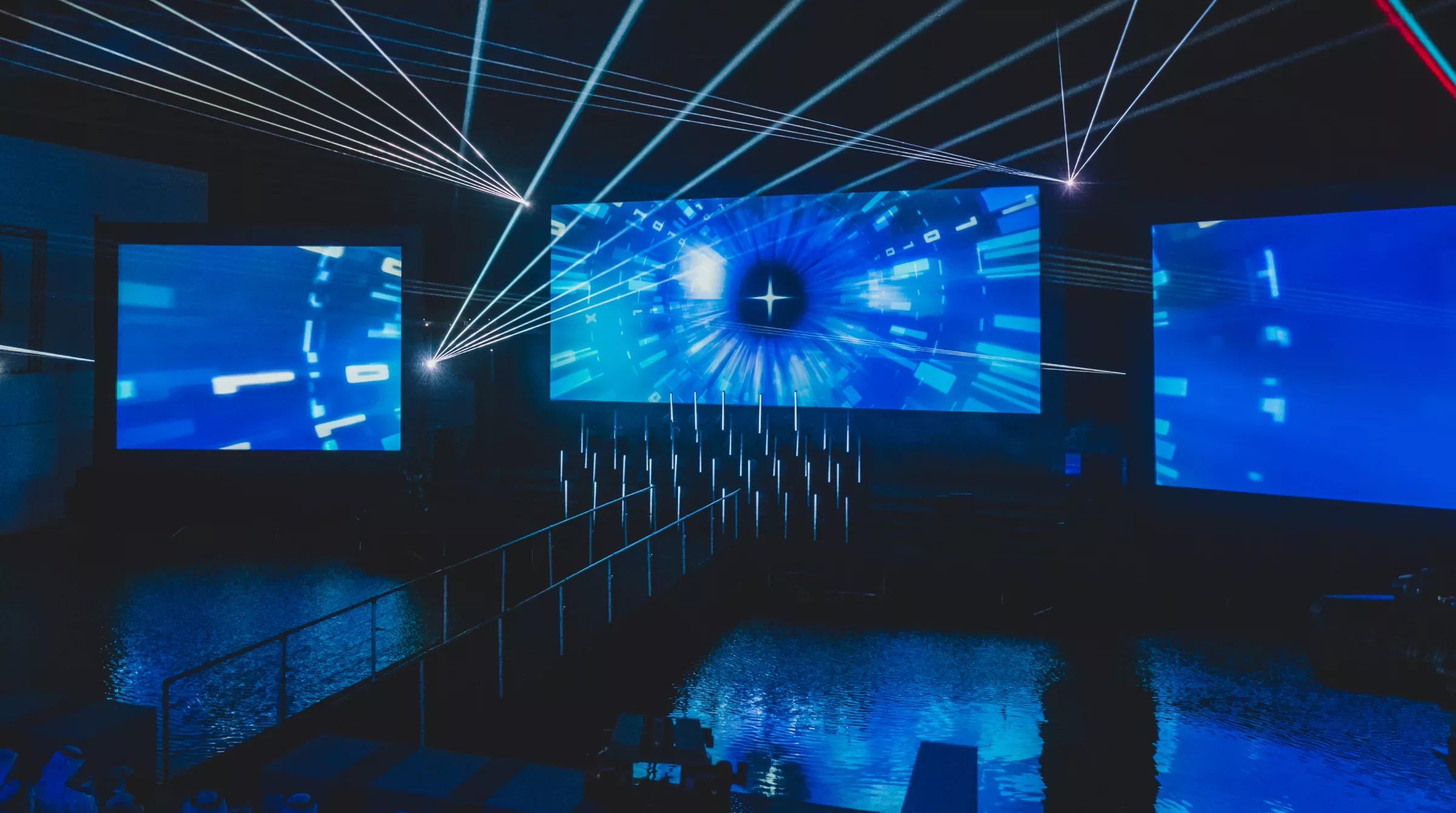 At Energie Entertainment, we are dedicated to the art of crafting extraordinary entertainment experiences.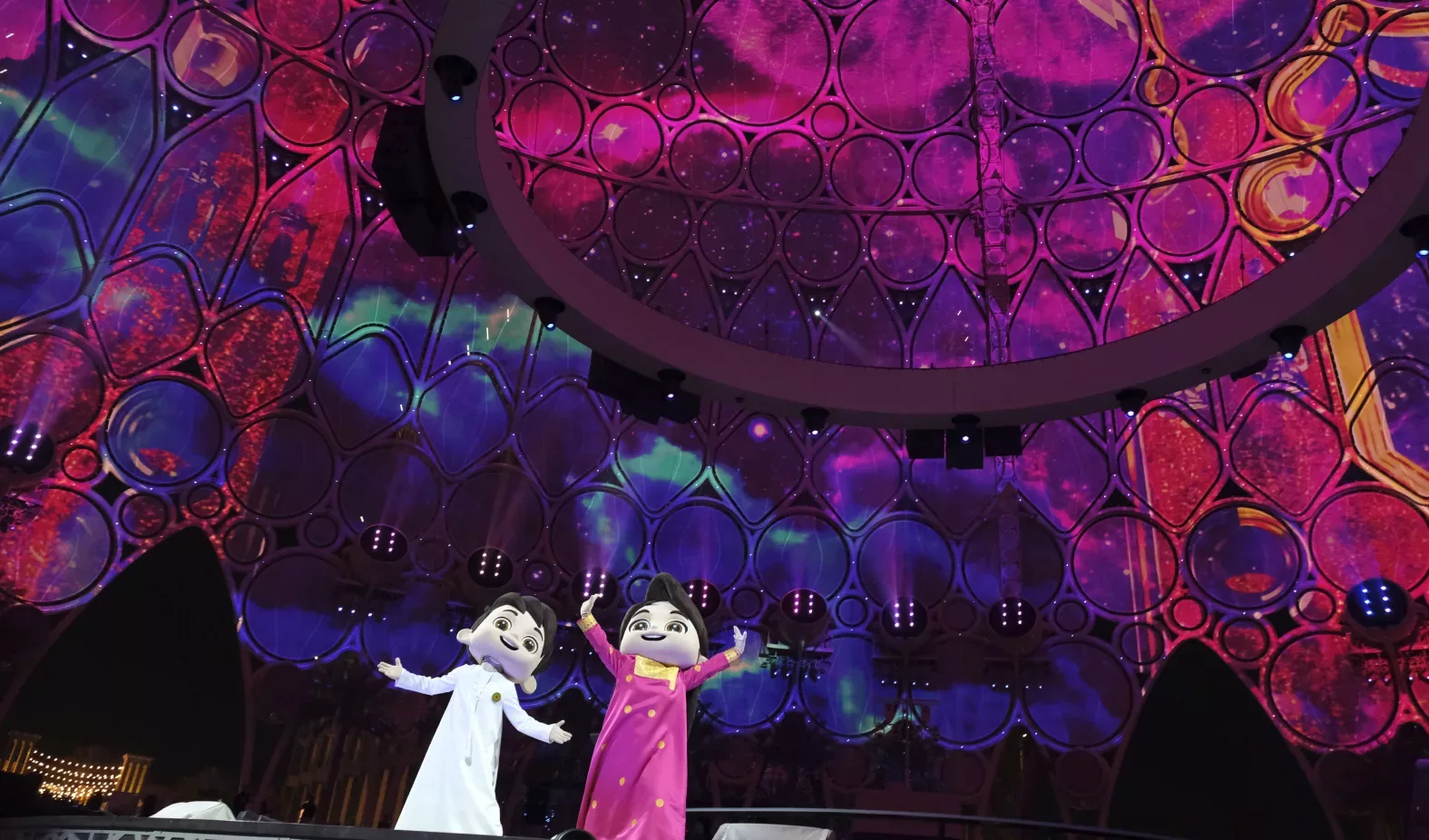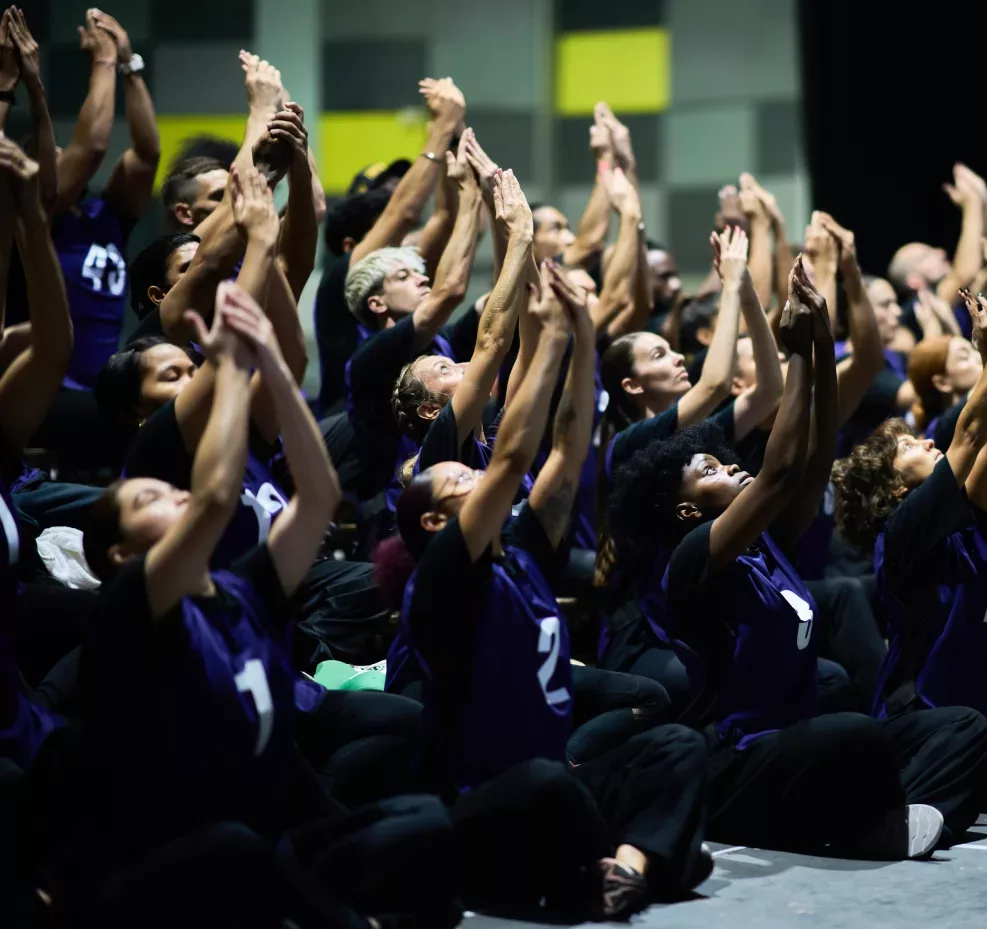 Whether it's orchestrating a grand-scale ceremony showcasing hundreds of performers or curating an intimate show with distinctive speciality acts, we specialise in turning your vision into a breathtaking reality.
Our expertise extends across every facet, including concept development, costume design, precision choreography, and impeccable execution, ensuring that every moment leaves an unforgettable mark on your audience. Each performance is meticulously tailored for your event, guaranteeing originality, meticulous attention to detail, and a truly one-of-a-kind show.
MEET OUR SPECIAL PROJECTS TEAM
TYLER DAVIS -SMITH
FOUNDER & HEAD OF SPECIAL PROJECTS
Recently awarded the TPMEA Entertainment Manager of the Year 2023 Tyler has a long history of delivering high profile events in the UAE, KSA and UK in a variety of roles including; Executive Producer, Associate Producer, Production Director and Show Caller.
Kathryn Thompson
CREATIVE PRODUCER
With a rich background in the entertainment and live events industry, Kathryn has established herself as a Creative Producer, catering to large-scale events across Dubai and Saudi Arabia.
John Adkins
SPECIAL PROJECTS CONSULTANT
John Adkins is the founder and managing director of UK event management company JA Productions Ltd. For almost 40 years he has successfully delivered bespoke events and special projects across all areas of the entertainment industry.
Justin Litten
TECHNICAL PRODUCTION CONSULTANT
Justin has worked in the events industry for over fourteen years. He has garnered experience working internationally as a production manager and technical director across range of corporate events, immersive theatres, outdoor stages, festivals, and fashion shows.
Amy le Roux
LEAD CHOREOGRAPHER
Amy trained at the prestigious London Studio Centre UK and after graduating worked extensively as a performer touring across the world before progressing into choreography and creative director roles.
OXANA RAUSCH
HEAD OF WARDROBE
John Adkins is the founder and managing director of UK event management company JA Productions Ltd. For almost 40 years he has successfully delivered bespoke events and special projects across all areas of the entertainment industry.
From initial creative concept, pre – production, technical direction to costuming, choreography, and delivery with all aspects of the show falling under the Energie expertise.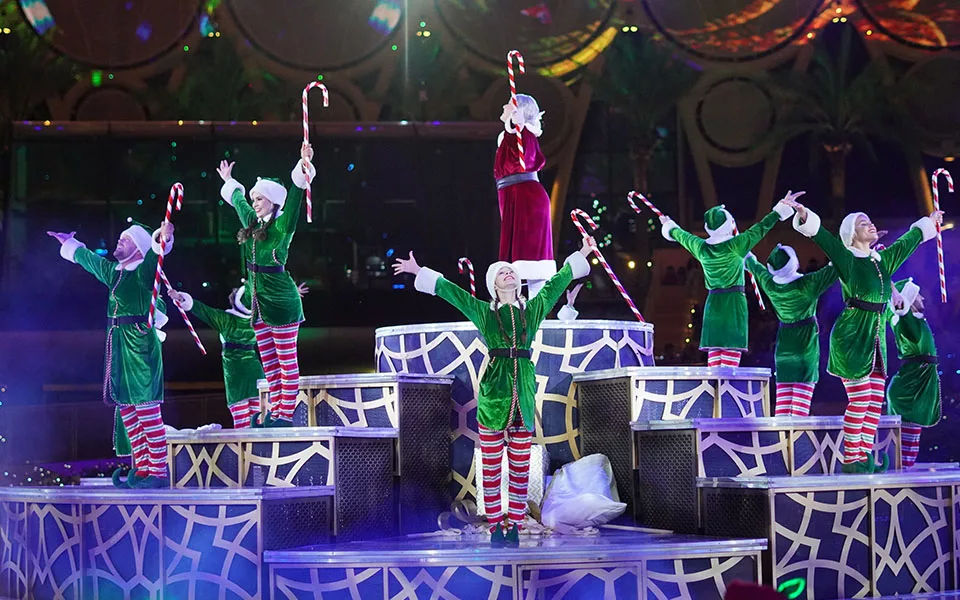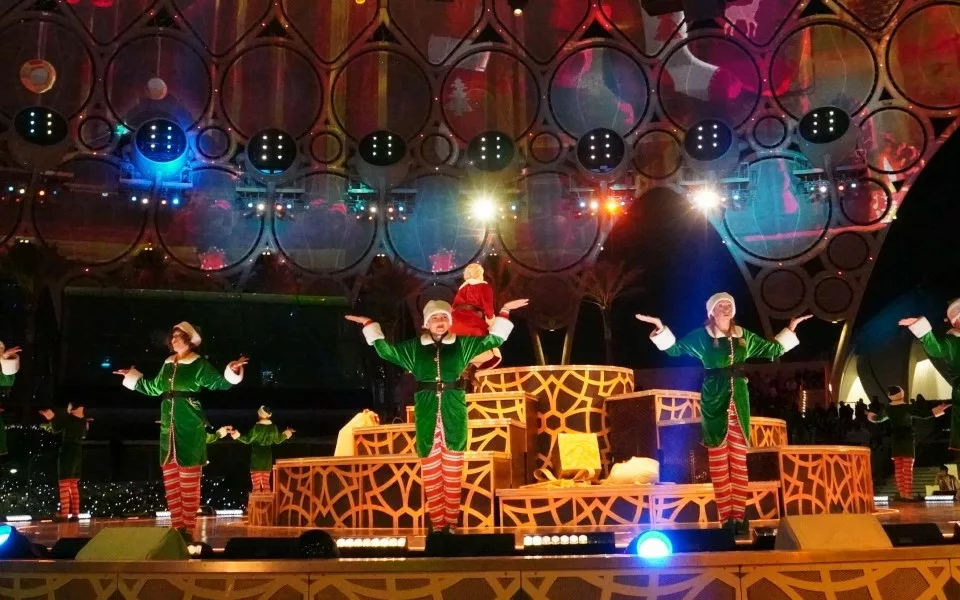 Produced Mrs Claus' Surpsise (Al Wasl Plaza)
Created and produced Toy Soldiers (Al Wasl Plaza)
Collaborated on Carols by Candlelight (Al Wasl Plaza)
Programmed, booked and managed 51 days of roaming entertainment (Site Wide)
Energie's engagement in The Louvre, Abu Dhabi's Pure Health Event started with initial creative concept to the casting and booking of high-profile international choreographer Sadeck Waff and mass cast of performers. We orchestrated an ensemble of over 50 performers incorporating Wireless DMX Titan Tubes, in addition to managing all technical aspects and logistics during the rehearsal process and final production. Our experience and expertise ensured the seamless execution of the final production set upon a stage over a body of water featuring captivating screen content and special effects.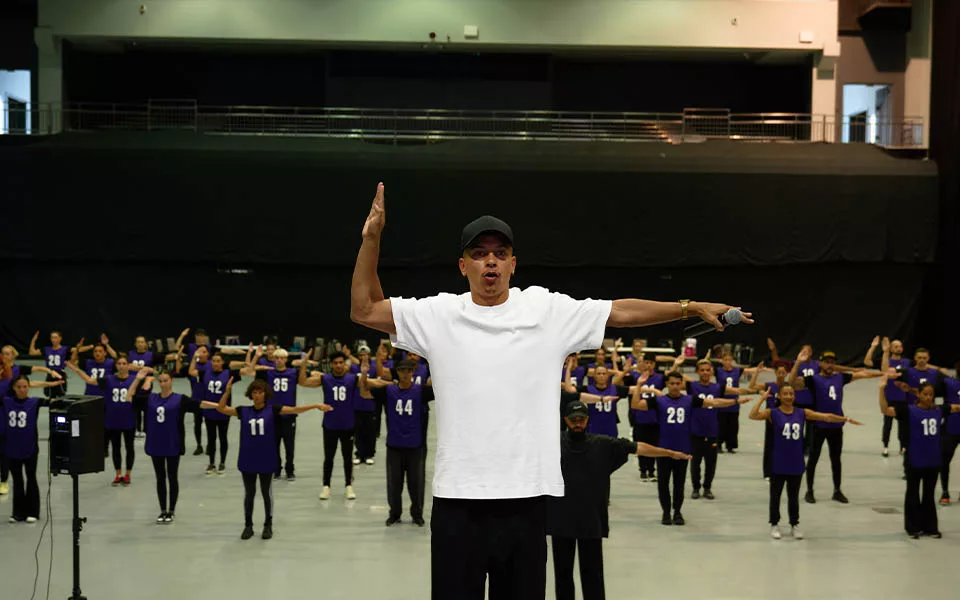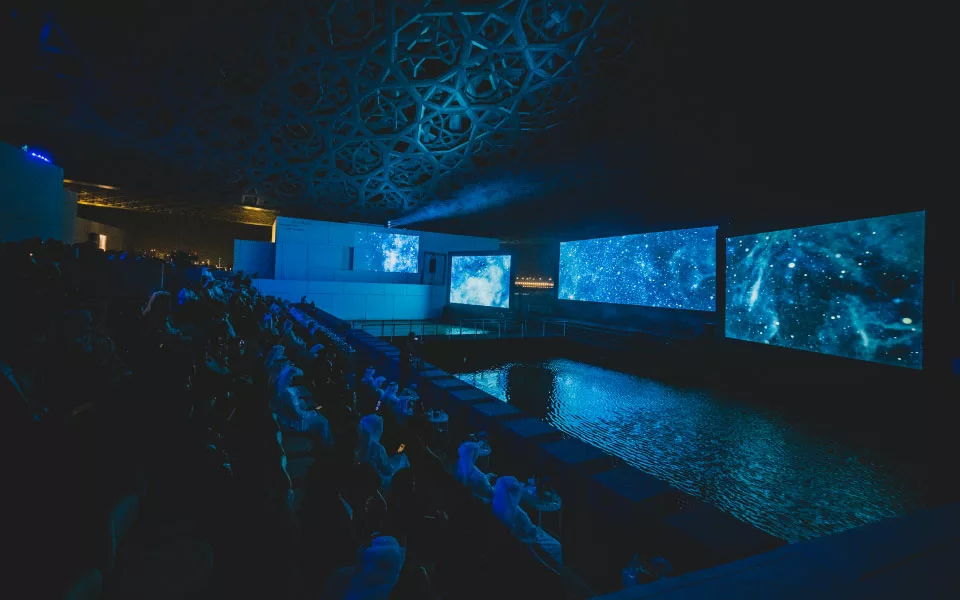 Creative Conceptualisation
Talent Sourcing and Booking
Technical Production Coordination
Designing a Unique Wireless DMX Light Show Synchronised with Timecode
Full Show Control
Energie seamlessly orchestrated the entire opening ceremony production, from initial concept to a flawless delivery. Our dedicated team managed every intricate detail, encompassing technical intricacies, gravity-defying talent, captivating choreography, bespoke costume design, logistics, and health & safety measures, all within a tight timeline.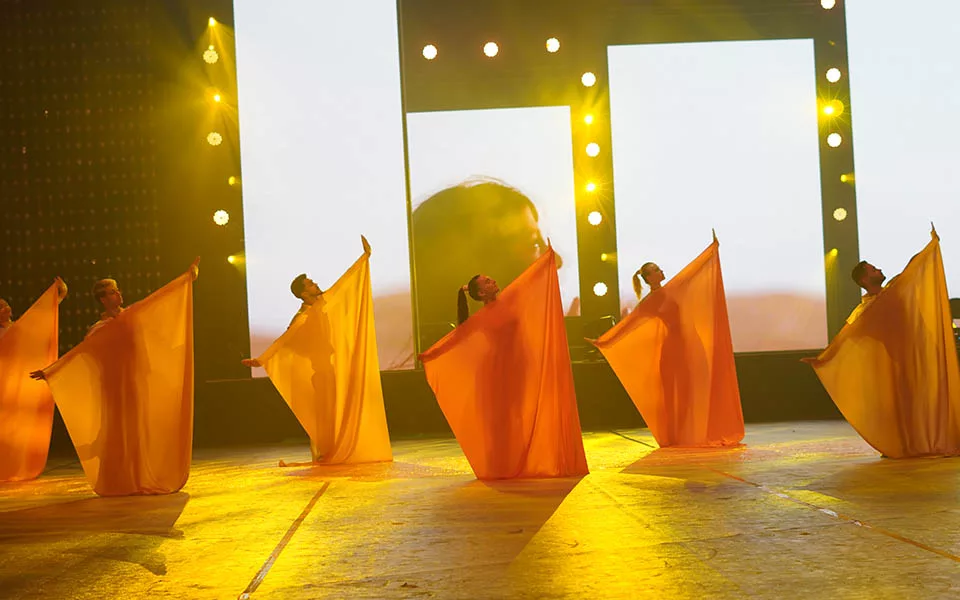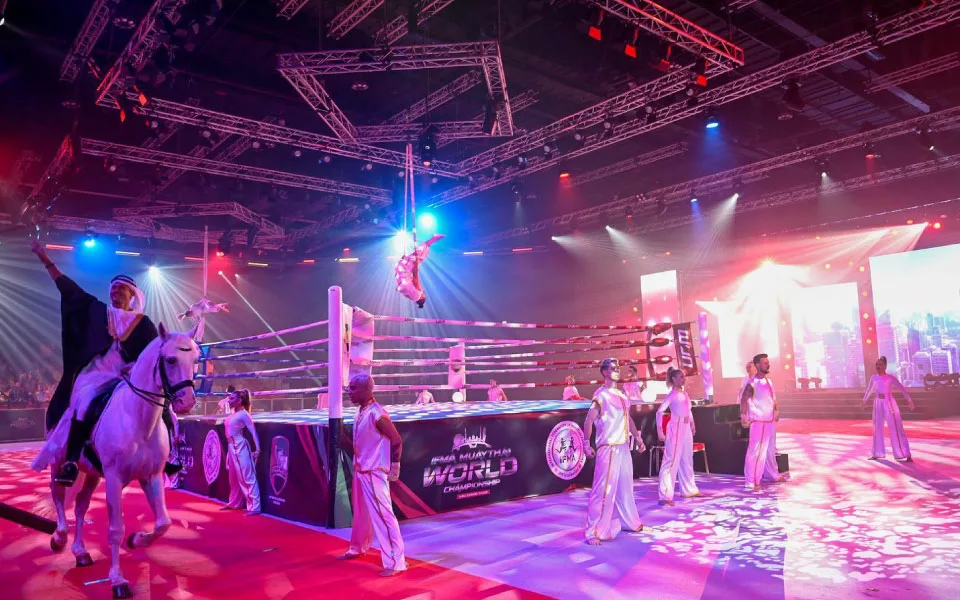 Show Conceptualisation and Production
Talent Sourcing and Booking
Innovative Lighting Design
Screen Content Creation
Aerial Rigging and Special Effects
Full Show Control
Energie were entrusted with the creation, production, and flawless delivery of an unforgettable opening performance for DP World's World Ocean Day event. Our creative expertise shone as we seamlessly integrated graceful choreography, set against the backdrop of a larger than life screen with cinematic screen content and animations with a central breathtaking waterfall feature housed within the DP World Pavilion at Expo City Dubai.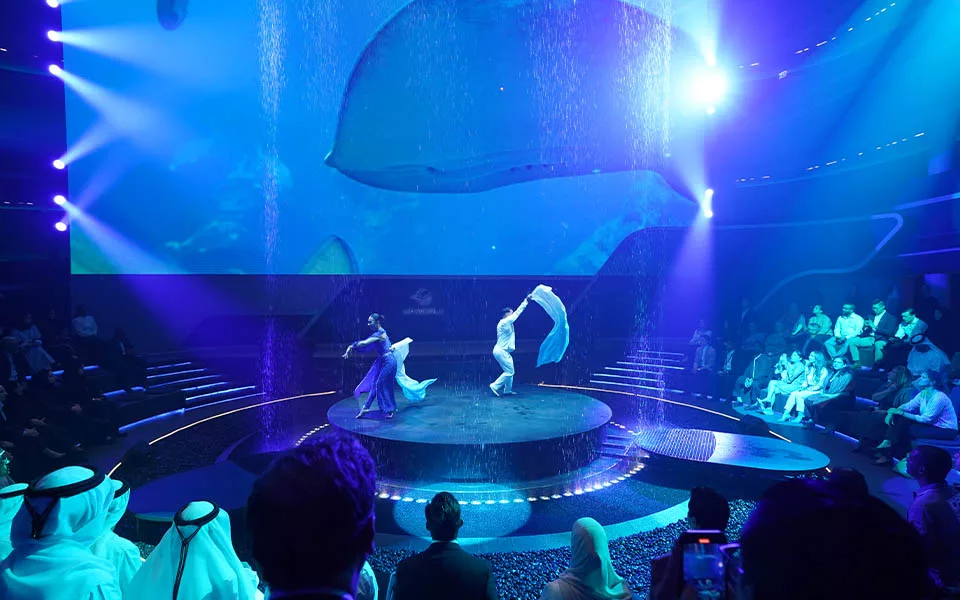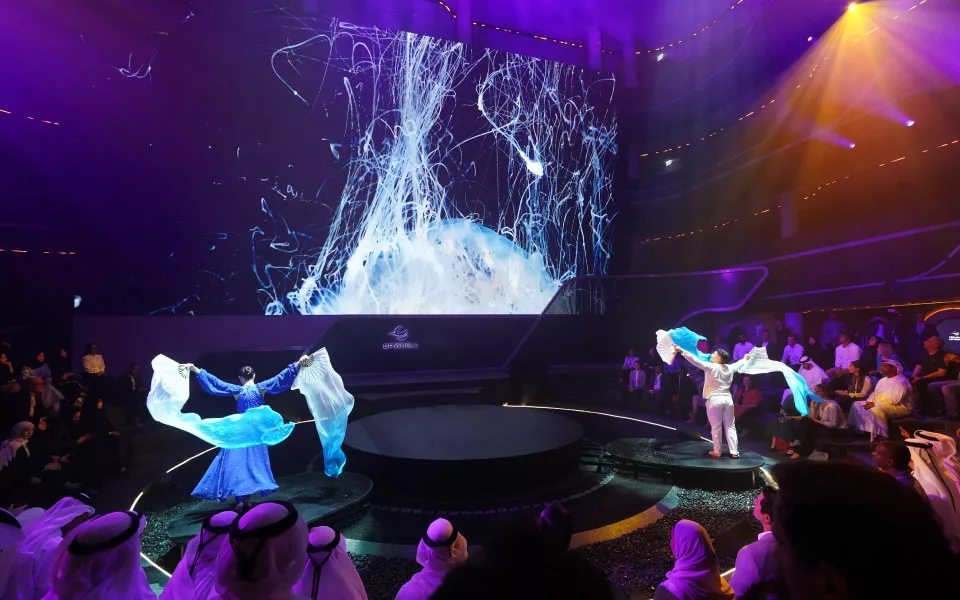 Fusion of Creative and Technical Elements
Crafting of Cinematic Screen Content and Animated Visuals
Composition of a Bespoke Musical Score
Design and Enhancement of the Waterfall Feature
Creation & Development of the Voice-Over Script
Full Show Control and Artist Management
Hai Ramadan, 'The Quest to Find The Moon'
Energie orchestrated, produced, and brought to life this family-friendly, educational spectacle, captivating audiences throughout the entire month of Ramadan at the iconic Al Wasl Plaza, Expo City, Dubai.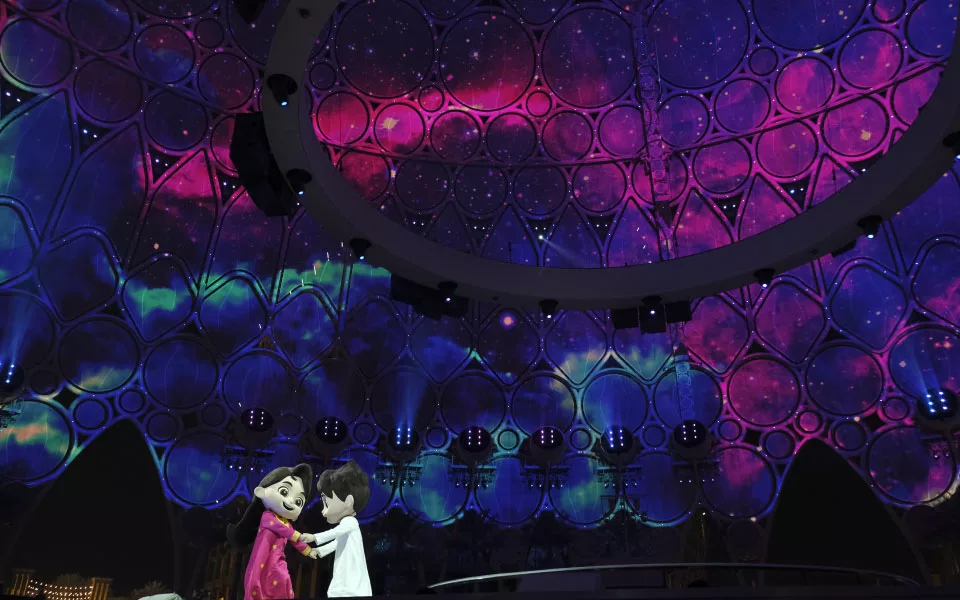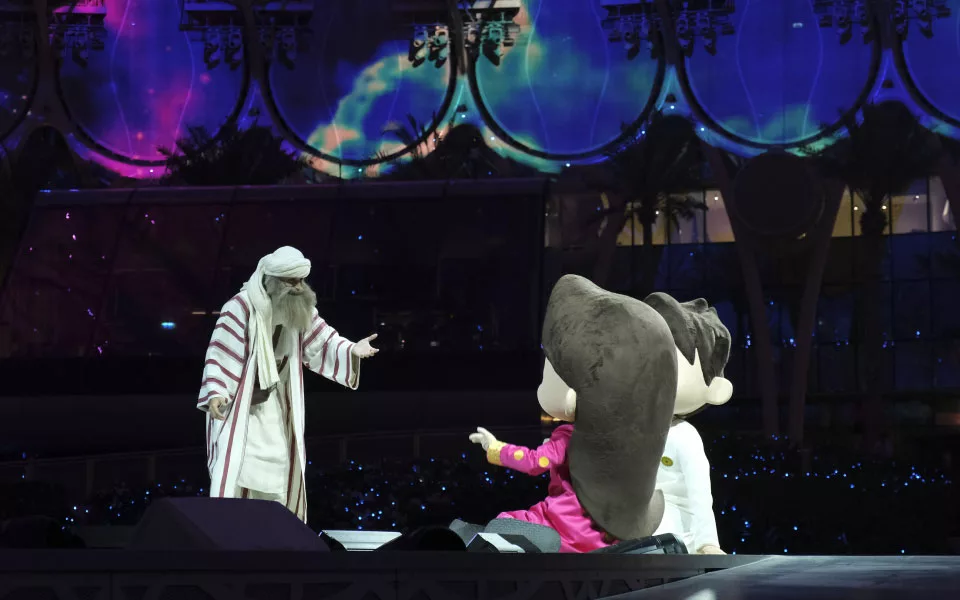 A Dynamic Partnership with Artists In Motion
Design and Creation of detailed Mascot Costumes
Talent Sourcing and Booking
Show Control, Logistics & Artist Management
Energie programmed and orchestrated three days of captivating entertainment including conceptualisation and delivery of multiple bespoke stage shows, interactive screen shows and immersive entertainment featuring a diverse array of specialty acts including water-based performances and extreme aerial acts.
Our creative expertise extended to the design and construction of over 100 costumes, unique props, track arrangement, artist management and show control throughout the three-day event.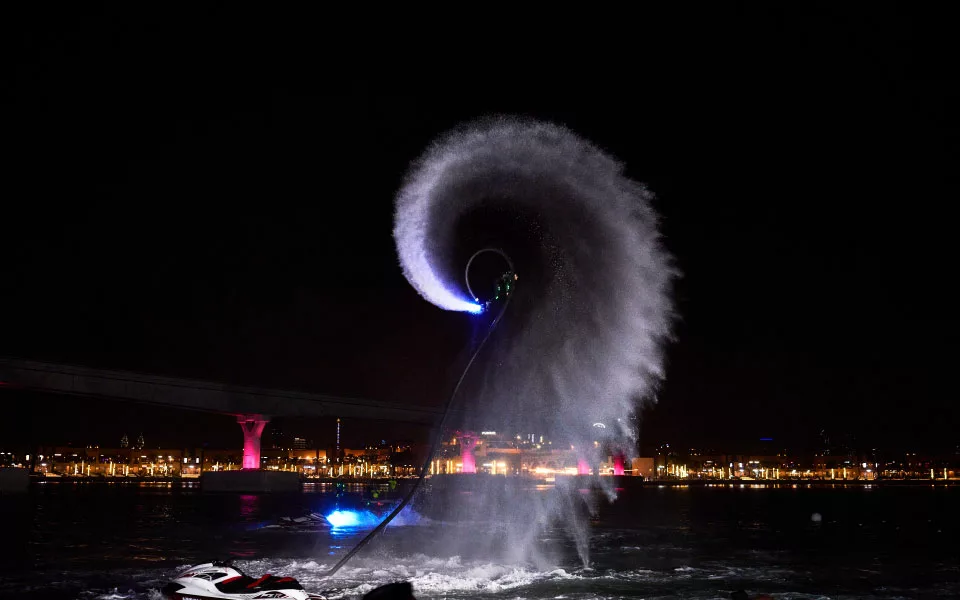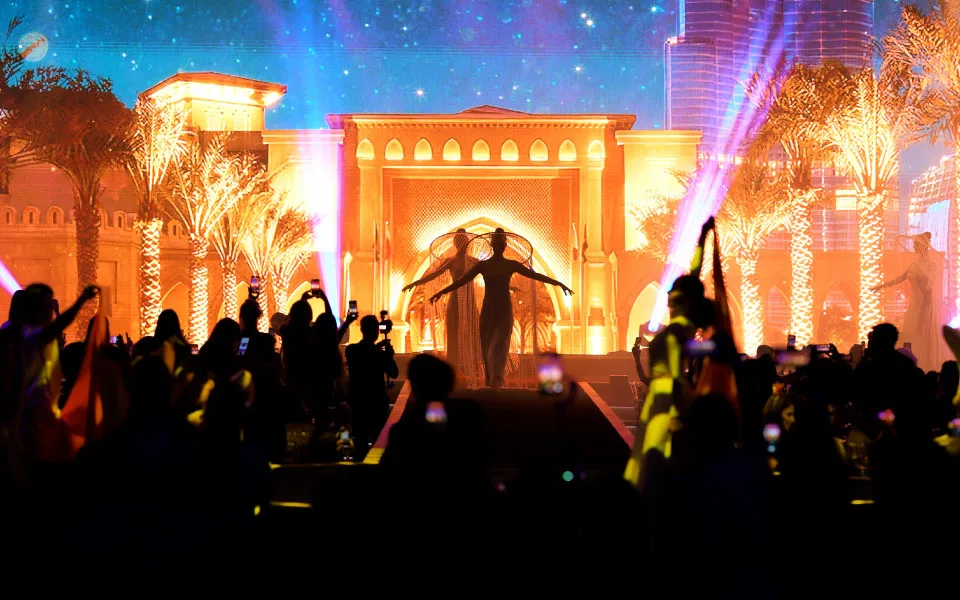 Multiple days of Entertainment Programming
Conceptualisation and Delivery of Multiple Bespoke Stage Shows
Management and Delivery of Extreme Specialty Acts
Talent Sourcing and Booking
Design and Creation of over 100 costumes
Procuring and expertly managing a diverse roster of specialty acts
Show Control, Logistics & Artist Management